Today I'm linking up to
Modern Mrs. Darcy
to share what I've been reading this last month. If you click on the titles it will take you to the
Goodreads
page of the book for more information and links to buy it. Cover photos are from Goodreads.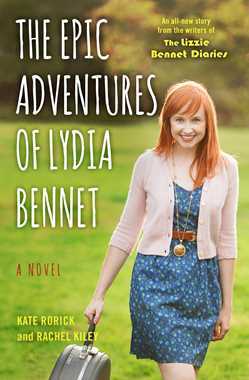 The Epic Adventures of Lydia Bennet by Kate Rorick and Rachel Kiley
I entered a giveaway for an ARC of this book on Goodreads and then promptly forgot about it until I later received an email telling me I had won one of 15 copies Touchstone, the publishers, were giving away! I found myself actually connecting with Lydia in ways I hadn't through The Lizzie Bennet Diaries, and though there were a few things I didn't like/agree with in the book, overall I enjoyed it.
Between Shades of Gray by Ruta Sepetys
I had seen this book around a few times and added it to my to-read list, but after recommendations from two of my librarians on separate occasions, I decided it had to be worth a read SOON. I finished this book in less than 24 hours and it wrecked me. I greatly admired Lina for the hope she displayed, even throughout all the horrifying treatment received. It instantly became a favorite of mine, and I liked being able to see another part of the tragic WWII stories. An amazing book I highly recommend.
Chasers of the Light: Poems from the Typewriter Series by Tyler Knott Gregson
I had known about this book for a while after seeing many of Tyler's poems on Pinterest. I finally borrowed this from the library and read it in about an hour. I almost bought this book once in Anthropologie a few months ago, but now I'm glad I didn't. It wasn't bad, I just didn't love it as much as I had thought I would.
The Real Princess Diaries by Grace Norwich
My little sister got this at a book fair recently and I thought it looked interesting. Fun book with several interesting stories about real-life princesses. I loved seeing how so many of them were fighting for change and doing their best to try and make the world a better place.
No Matter the Wreckage by Sarah Kay
I decided to read this after hearing her poem "B" in a TED talk. Some poems were good, some were alright, but all had lots of feeling. I'll cut this short by saying I really agreed with this review!
What are you reading this month??